On July 13th, 2013, the Institute for Planets and Exoplanets participated in the 3rd annual TwentyWonder, an event to benefit the Down's Syndrome Association of Los Angeles (DSALA). The iPLEX booth, which showcased a sampling of the UCLA Meteorite Gallery Collection and an informational hands-on DIY comet-building activity, was one of dozens of science, art, and performance acts featured at the event held at the L.A. Derby Dolls Doll Factory in Echo Park. Over 1500 people attended the event that the L.A. Times has called "Awesome! An Event PICK!" Overall, it was an excellent evening full of education presented in a "passive and enjoyable" way, said the event's creator and DSALA-director, Jim Hodgson. For more information about the event, please visit the Twentywonder official website.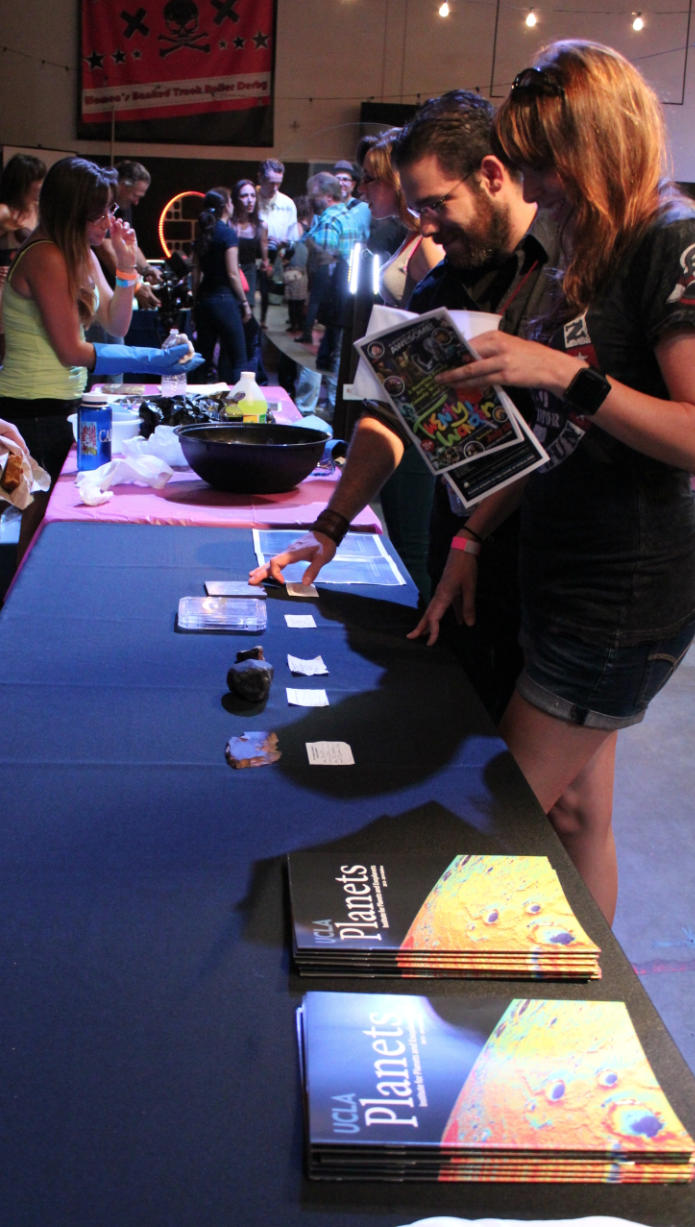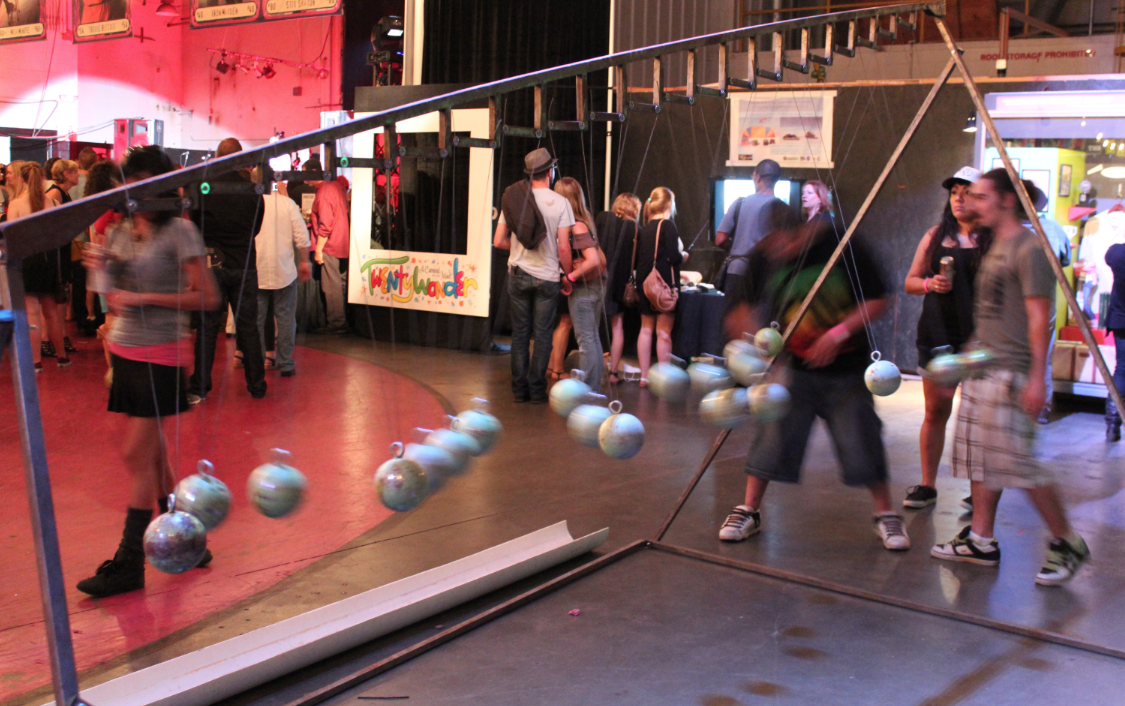 http://www.youtube.com/watch?v=Fy6MDC58FI0&feature=youtu.be
A combination of dry ice (solid carbon dioxide), karo syrup, ammonia, and dirt simulate what a real comet could be like. Comets with very elliptical orbits remain very cold for most of their orbit, but when passing close to the Sun are warmed enough that some of the ice is removed by a process called sublimation; this results in the characteristic "tail" feature seen on most comets. The dry ice in the video is sublimating away, simulating what happens when a comet (composed of dirt/dust, ice, and some organic materials) passes close to the Sun.